4345 Listings For Sale in All States
Merhow Verylite ANGLE LOAD GOOSE...
Champ by name, Champ by nature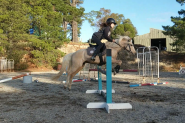 This super groovy barbie pony is now available to the best of homes. Champ is a competitive pony who loves to jump and enjoys the big atmosphere at events. Champ is 8yrs young and 12.2hh. Champ is suited to a confident competitive child. ...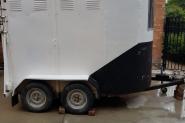 Double horse float in good condition. Road worthy but unregistered due to lack of use. Good tyres, suspension overhauled, hydraulic brakes overhauled, new hardwood floor and new rubber on ramp and floor, safety barrier on front window, canvas se...
Riding Pony for sale Easy to do anything with, well educated all rounder. Suited as a second pony Comes with all her gear, rugs, bridles ect
Urgent
2HSL Roweville Horse Float with ...
2010 Roweville Horse Float Tri Axel Side Tack storage Breakaway system Removable centre divider Removable stallion divider Removable breaching gates Removable chest bars Horse area camera and vehicle monitor New 12/240 volt fridge New de...
Dream goooseneck and auto truck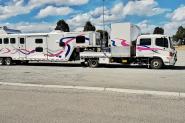 Verified Seller
Automatic Truck - No expenses spared. Drive on MR license. 10 month reg. 2007 FD Hino Dual Cab Diesel with New Allison Automatic (less than 12 months old). Full Hino Service History. UHF, Brand new truck batteries and third battery fitted to r...