2232 Horses For Sale in All States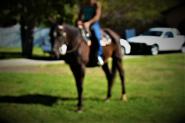 Clancy is a very quiet,Laid Back Horse. No Fuss:Easy to catch,To tie up,Float,Rug and groom,Tack up. Stands calmly to mount and dismount,Mount from the ground or Mounting Block. Good to ride with nice even paces,Will collect or ride on a loose ...
15 HH dapple-grey very obedient mare, Dee Dee has done all three disciplines, loves games and bareback and enjoys trail rides. We got Dee Dee as a 3 year old and have had her ever since. She is a beautiful, strong sound mare with the potential to ...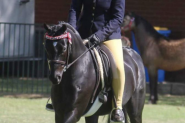 Okay was bred from our daughters pony and has from the begin been handled by children. Allowed to grow and mature he was professionally broken in last year. While my daughter's did all the 'kids education needed for a pony' it was under profession...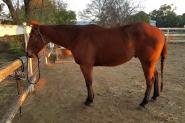 'Jabelle EasyJack' (A3 -887) is a 15.3hh, rising 4yo bay QH gelding. 'Jack' is a quiet steady horse with a very solid foundation and is a pleasure to ride. He has a very soft snaffle mouth, great stop, responsive to leg aids etc. He is sired by th...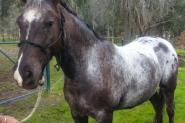 Hard Working Gentleman,Friendly, Reliable, Easy to s/c/f, great for trail riding happy to be out in a pack or by himself, not a problem around traffic, roads or livestock, nice soft mouth, has done 10yrs of feedlot work so would also make a great ...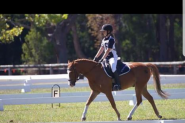 13.1hh Chestnut, 10yr Gelding Very sad sale of a confident pony club mount. Competed E grade showjumping and grade 4 horse trials/ combined training. A real honest point a shoot jumper. Excellent to take camping, shows, trail riding, swimming. Ea...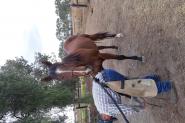 Turner For sale Turner (No Drap Em) is a 17.2hh (roughly) 7yo OTTB. Turner is for sale due to no fault of his own, I haven't got the time for him that he needs. He is a sweet horse with a wonderful nature. I am yet to find something that...
Rising 5yo, 13.2h, riding pony, has been professionally started and going kindly under saddle, ridden by a novice 11 yr old girl. A kind, very sweet natured, big moving pony who has a big future in showing or pony dressage. Vet checked December 2...