67 Horses For Sale in All States
'Goran' is a 6yo chestnut thoroughbred stallion 15.2hh (approx) He is unbroken, but ASB registered. He is by Raheeb out of Overdue Lass. I bought him off the breeder about 6months ago with limited handling. I have done a bit of work with him, bu...
Ready for your dream ride? Quarter horse x stock horse, 5 year old, mare. Been exposed to stock work, bush rides, bareback, some cutting experience but too slow, basic flat work and low level show jumping and cross country. Has been around the A...
Sadly I offer for sale my beautiful Bree aka kinsbrook theme song. 13hands, measured at EA measuring day recently and also Adelaide royal. 11 year old, registered riding pony & EA. Bree has been bred in the purple! Kirreway your song X ascot toy ...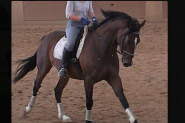 My beautiful big boy, is up for a free lease for at least 2 years. At the moment, I regretfully don't have the time or money to work him and keep him due to my job and a few other commitments that I have going on. I am a very experienced horse ...

15yo TB Broodmare. No longer required for breeding. Has lovely correct foals with great nature. Suitable to continue breeding, has no trouble foaling. Loving home required.
Pamina is 17 years old 16.1hh has been out of work for 3 years. Great to handle in every way good to ride but is very sensitive to leg and seat aids and very big forward moving. Pamina has only done dressage. She would make a great companion hors...
Oliver is a fantastic Riding pony he never loses when you take him out whether it be to a 3day event competing up to 1mt in bpth show jumping and cross country or hacking. Oliver is an easy ride. He has been there done that. He attended pony club ...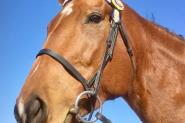 Bay 16.1hh heavy set mare, 6 yrs, quiet, safe and brave, good scope over jumps, been eventing and showjumping, self loads, good with other horses, not marey or matey. Don't have time for her. She will make a great horse.