54 Saddlery For Sale in All States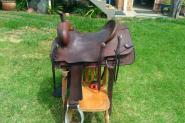 Ian Anderson cutting saddle 16 inch good condition not used much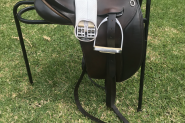 PH 'Royal' Show Saddle. Brown 16". Wide gullet, changeable by saddler. Minor scuffs (can send pictures), otherwise excellent condition and always kept inside. Comes with stirrups, girth, padded saddle bag and saddle stand. Absolutely...

Formerly used by dressage/eventing rider. A great opportunity to stock up on training/stable/competition gear. All have been well looked after and most are in near-new or as-new condition. For sale as ONE LOT ONLY - will not separate individual...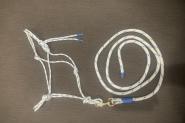 Selling quality rope halters and lead ropes. Both halters and lead ropes made from soft yachting rope. Halter is made from 8mm yachting rope Lead ropes are made from 14mm yachting rope and are 2.7m long Halter $40 Lead rope $15 Halter ...
Brown County Conquest Jumping Saddle Made in England Used, in good condition Spring Tree, medium gullet Seat size 18 inch
Quality bandages home delivered. Prices include postage. Cheaper than buying at the stores! Our profits are donated to horse rescue charities. Use your purchasing power for good! $26 for 6 bandages (= $4.33ea) / $45 for 12 bandages (= $3.75ea) del...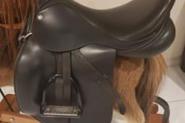 Black Dessage Saddle 17" with wide gullet Narrow twist with meduim depth seat. $2700 unmounted. $2850 mounted with Lorenzini black dressage stirrups,RRP $299.00 Saddle recently been re stuffed by quailfied saddler,Great condition with minor w...
Used Wintec All Purpose Saddle with Cair & extra wide gullet (pictured left with stirrups): $600 ono OR $630 with stirrups. Hardly used Wintec All Purpose Saddle with Cair (pictured right w/o stirrups). $750 ono. Postage at buyer's expense.