369 Listings For Sale in All States
!!!!!PRICE REDUCED!!!!! $35,000 4 Horse (5 pony) Horse Truck 1985 MITSUBISHI FM 515FS (TURBO) DT4 DIESEL 10 SP MANUAL C/CHAS Mechanically sound (unregistered). Has current roadworthy and brakes have just been replaced. Mechanics say ...
Once inspected, this one-off pure luxury unit shall simply sell itself with the finish, the inclusions and its pure class . Most importantly the JOY, CARE & SAFETY LEVELS for both horses & owners This without any doubt would have to be one of bes...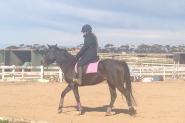 Gorgeous 15.2h 4 year old arab x warmblood mare. She is registered as a part bred arab and has the paperwork. She was sold to me as green broken horse a few months ago, but unfortunately she is not suitable for my level of experience educating a g...
BONFIRE HEART aka Jaxon 3yo QH x TB Bay Gelding. By QH stallion My Only Obsession (dec) Genuine sale: Jaxon has been extensively handled. Ties up, easy to catch/trim/worm. Floats well from limited experience. Extremely friendly, loves attention...
Rising 4yo gelding Professionally started under saddle, cowhorse bred. Exceptionally quiet natured, smart & willing. Ridden by a teenager, sellig due to study commitments. Easy to handle in every way, used to dogs & farm machinery. Will suit m...
Brown County Conquest Jumping Saddle Made in England Used, in good condition Spring Tree, medium gullet Seat size 18 inch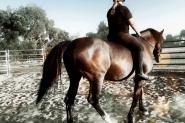 Suit Broodmare/Nanny or project for knowledgeable rider/trainer 16.2hh approx, Bay, 11yo, sound, very athletic. Selling as is due to lack of feed and time to excellent genuine home only. Currently in paddock condition, sound, just needs s...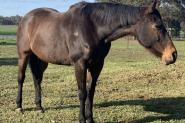 15.2hh approx, 18yo, bay Thoroughbred mare. By General Monash. Never raced. Owned by myself for the last six years. Never foaled. No buck, kick, rear, bolt. Very easy to wash, shoe, drench, handle, float (self loads) etc. Teeth and worming u...