256 Horses For Sale in All States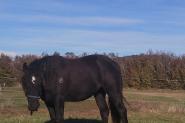 Firestone Lodge proudly offers the following rising 2 year olds. All are well handled and ready to go. Firestone Lodge Arlo - Gypsy Cob X gelding. EMH 16+HH. Black $5000 Firestone Lodge Aria - black and white filly. EMH 14+HH. Gypsy Cob sire...
15 HH dapple-grey very obedient mare, Dee Dee has done all three disciplines, loves games and bareback and enjoys trail rides. We got Dee Dee as a 3 year old and have had her ever since. She is a beautiful, strong sound mare with the potential to ...
"BLAZE" 5 year old Stock horse X Paint Mare. Needs an experienced rider as she hasn't done a real lot, would make a good cow horse with work, nice little mare just don't have the time to give her the work she needs. LOCATED ALBURY NS...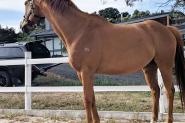 16.2 HH 16yro throughbred gelding for free lease, successfuly competed medium level dressage very educated boy with unbelievable movement. Soft and supple when in work, needs an experianced soft rider as he's very sensitive. Haven't really jumped...
QUIET BLUE STOCK HORSE GELDING 'BLUE BOOTS' Pretty Blue Stock Hose Gelding. Approx 14.3 h.h. and 7y.o. Comes with a Vet Certificate of age. Will load onto any float. Used to move cattle on a dairy farm. N...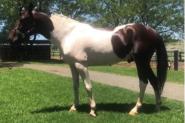 FOR SALE: Catchme Patchy. Skewbald standardbred stallion. 15.2 HH. 7 year old. Very quiet. A real looker. Great op...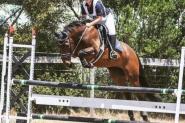 Max is a 16hand 12 year old Thoroughbred gelding. He never raced and I purchased him as a 4.5yo unhandled and unbroken and he was then broken in Western Pleasure and Cutting. He was then converted to English which he has been doing ever since. He ...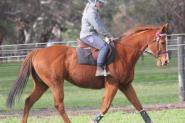 Mooncoin Miracle Sire: Redente Dam: Mooncoin Magic 8YO 15:1 Chestnut Mare Lovely sweet little mare, raced and then wasted in the paddock. Too good to be sitting in the paddock. Pretty sensible mare who should suit most disciplines, but p...