3 Horses For Sale in All States
'Goran' is a 6yo chestnut thoroughbred stallion 15.2hh (approx) He is unbroken, but ASB registered. He is by Raheeb out of Overdue Lass. I bought him off the breeder about 6months ago with limited handling. I have done a bit of work with him, bu...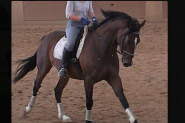 My beautiful big boy, is up for a free lease for at least 2 years. At the moment, I regretfully don't have the time or money to work him and keep him due to my job and a few other commitments that I have going on. I am a very experienced horse ...

15yo TB Broodmare. No longer required for breeding. Has lovely correct foals with great nature. Suitable to continue breeding, has no trouble foaling. Loving home required.