73 Listings For Sale in All States
COMES WITH RWC 2011 DAF 4 X 2 CF85.460 AUTOMATIC 618000 KS VERY WELL MAINTAINED SERVICED EVERY 20,000KM 2006 (HTB) HOWES TRANSPORT BODIES - 12 HORSE TRAILER 4 X 3 - SIDE LOAD WITH JOCKEY BOXES, TACK BOXES, VERY STRAIGHT. READY TO BE PUT...
!!!!!PRICE REDUCED!!!!! $35,000 4 Horse (5 pony) Horse Truck 1985 MITSUBISHI FM 515FS (TURBO) DT4 DIESEL 10 SP MANUAL C/CHAS Mechanically sound (unregistered). Has current roadworthy and brakes have just been replaced. Mechanics say ...
Tomas is a exceptional young clyde X that is approximately 16.2 hh, he has been brought on slowly and correctly, to make sure that he has the perfect grounding for a promising career. Tomas works in a lovely soft frame with a superb trot and a bea...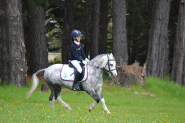 Arielen Vincent 8-year-old 11.3hh Registered Welsh A Gelding G-7683. Vincent is a true all-rounder with experience in showing, dressage, showjumping, pony club, trail riding and more. He has successful placings in Interschools Dressage and WGZ Gra...
REQ The Candy Man, Kissin The Girls x GK Chips Cotton Candy,4yr old gelding, Charlie has been lightly shown by an amateur and select amateur, has had some professional training and is quiet to ride and show, has been to 2 Mark Shaffer clinics, ...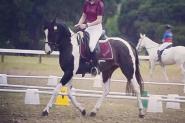 Lago Park Sossy Super sweet rising 7yo mare 14.3h Sire: SOS (WB) Dam: TB Has attended dressage days, clinics and freshman's. Confidently jumping up to 80cm with potential to go higher. Sossy excels in the dressage ring with 3 very expressi...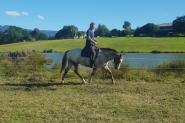 One in a Million https://youtu.be/Q0fOLLK1j-I Appy Gelding for the whole family $7950— Albion Park, New South Wales, Australia Nulla is a 7 year old Appy Gelding standing approx.15.1hh. Nulla is a horse for the whole family. Anyone from t...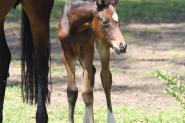 WB Broodmare & Fiji R foal package. Absolute bargain for someone wanting temperament and ability. Broodmare: 16.1hds , rising 11yo, Bay WB mare, by Argentille Illkay out of a Salute x Kilof McHol mare. Foal is by Fiji R, black 16.1 hds stalli...