3735 Horses For Sale in All States
Ashmay Cooper Q-48448 Sire Q-1490 Hank Man Leo (IMP) Dam Q-6603 Chex's Queen 14.1 hh 15yr old gelding cutting trained and showed, also worked on mechanical cow, team penning, mustering, campdrafted, tracked cattle and had started to have rope ...
I LOVE MY HORSE. He is a big 16.2h, kind and loving boy. He tries to please and loves to hear me say "Good Boy". I have had my boy straight out of racing for eight years. He is word perfect and works off the leg push button. I...
Macey is a 16hh 12yo TB mare. She is a one in a million horse who is not scared of motobikes, tractors, machinery, cars, bushes etc! She has been a great asset to our team for the last 18 months, being pulled out of the paddock after months off to...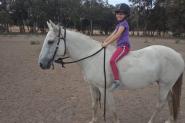 Abbie is a sweet mare who can be enjoyed by the whole family. She has been ridden by a little 7 year old girl in the paddock. Abbie has been to PC, done lots of trail riding and is good with traffic. She has three great paces and has no buck, rear...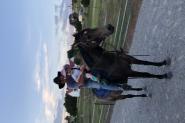 Gelding, 8 yo, 15 hh. Excellent walking horse. Done trail riding, led young horses off him, team sorting, cattle and sheep mustering. Very willing and able. Good to handle, catch, shoe, worm, teeth, tie up, ride, float . Teeth done 19/01/19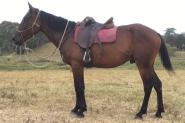 Meet "Teepee" an unraced Standardbred Gelding. 11 years old and approximately standing 16hh. Good to catch, shoe, float, wash, rug and worm. Travels well in both a horse float and truck, good to tie and lead. Stands well to be saddled, an...
Ed is the most loving beautiful gentle boy I have had the pleasure of owning. Was professionally broken in by a reining trainer as a 3yo. Knows all the aids and is exceptionally smart. He has not been competed in many years as I have been to bus...
Stunning black warmblood mare, by Belcam Aatlantis, Amelia is aprox 15.2hh and in her late teens. She has had numerous outings both in the show ring and showjumping, always coming home with ribbons. Absolute gem to handle, easy to f/w/c/t etc S...