256 Horses For Sale in All States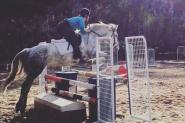 15 HH dapple-grey very obedient mare. Dee Dee has done all three disciplines, loves games and bareback and enjoys trail rides. We got Dee Dee as a 3 year old and have had her ever since. She is a beautiful, strong and sound mare with the potential...
Ashmay Cooper Q-48448 Sire Q-1490 Hank Man Leo (IMP) Dam Q-6603 Chex's Queen 14.1 hh 15yr old gelding cutting trained and showed, also worked on mechanical cow, team penning, mustering, campdrafted, tracked cattle and had started to have rope ...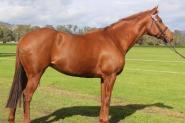 Drawn Conclusion $1,000 Sire: General Conclusion Dam: Spin and Miss 8YO 15:2 Chestnut Mare Millie is a fantastic type with a beautiful head, she's got three good paces with a lovely canter. Fancy mare with a good temperament. Deser...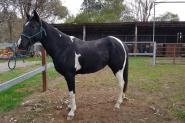 3yo black and white, QH x Paint gelding . Approx. 14.2hh, not a nasty horse, enjoys attention, easy to s/c/f. Just needs an experienced rider to put the miles on him, as he is only young.
Appaloosa X filly. 4 years old in November 2019. around 12-13hh to mature to 14hh Unhandled and therefore untrained. Cannot be registered. Asking $200, Located outer Bathurst
14.2hh 15yo, Reg Australian Stockhorse gelding Mobile Dusty Dice "Dusty" Unfortunately due to a change in circumstances I have to put dusty up for sale. I've only had Dusty for roughly 6 months however in that time I have done plenty o...
Hollyford Park Loretta Sire : Karanga Sea Eagle Dam : Tooravale Sabrina Loretta is a registered, rising 2 yo filly, who should mature 12.2hh. She has had lots of groundwork done with her and she is a cheeky outgoing filly. She will not be s...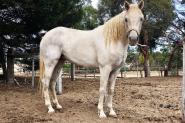 Stormborn. Beautiful 14.1hh unmeasured Arab x possibly Percheron or QH. Exact crossbreed unknown. She moves beautifully and is extremely smart due to the Arab. Age unknown but teeth place her around 8 years old. This mare is very close to my he...