4 Horses For Sale in All States
Clover is a quiet but green registered part welsh mare. She hasn't done much due to my lack of time, hence I'm wanting to lease her out, with potential option to buy. She is very clever, learns things really quickly, but she is green, so w...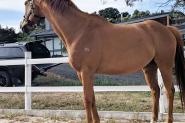 16.2 HH 16yro throughbred gelding for free lease, successfuly competed medium level dressage very educated boy with unbelievable movement. Soft and supple when in work, needs an experianced soft rider as he's very sensitive. Haven't really jumped...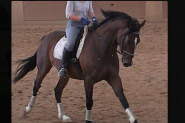 My beautiful big boy, is up for a free lease for at least 2 years. At the moment, I regretfully don't have the time or money to work him and keep him due to my job and a few other commitments that I have going on. I am a very experienced horse ...

15yo TB Broodmare. No longer required for breeding. Has lovely correct foals with great nature. Suitable to continue breeding, has no trouble foaling. Loving home required.