550 Saddlery For Sale in All States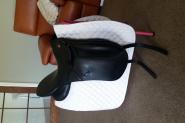 Beautiful black Kieffer Lusitano dressage saddle in excellent condition. Size 1 (which is 17in) with a medium gullet that can be adjusted by a saddle fitter. Refer to the website for a full description; http://www.kieffer.net/en/saddles/dressa...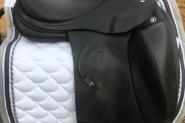 Black 17inch Prestige Verona Monoflap Dressage saddle. Only 2 years old (2016 model). Size 34 gullet. Very comfy saddle. Retails for $5495, selling for $3,500. Can freight at buyers expense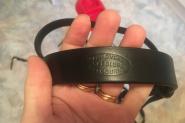 As new condition Mal Byrne bridle set - Black Replacement cost approx $1300-$1400. Selling for $500! Will not seperate. Looking for expressions of interest in a hand made bridle set made by Australia's own master saddler Mal Byrne Used only ...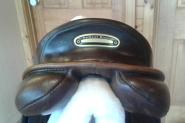 Hennig 17.5 dressage saddle good used condition fitted to a wide old fashioned warmblood. Can be altered by a saddler. Absolutely beautiful quality leather. Minor marks on the pommel and missing one button but does not affect performance, an ...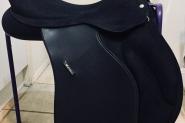 Wintec 2000 All Purpose and Wintec 500 saddles for sale cost $1500 each when bought new about four and a half years ago fully mounted with Cair medium gullet 17 1/2 inch all purpose saddle used for two years and dressage saddle only used once as new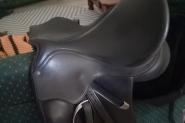 17 inch dressage saddle Changeable gullet Comfortable saddle bought new been well looked after $2000 firm Pick up only Message me if you want more details or are interested on 0411798668
All natural ingredients. Hoof Clay is an amazing product for healthy hooves. Affordable and effective it treats Thrush and Seedy Toe. Hoof Clay Hoof clay by Good Gear Naturals is made from Vulcanised Mineral Rich Clay Powder. Made in Australi...