323 Listings For Sale in All States
Once inspected, this one-off pure luxury unit shall simply sell itself with the finish, the inclusions and its pure class . Most importantly the JOY, CARE & SAFETY LEVELS for both horses & owners This without any doubt would have to be one of bes...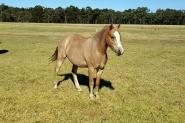 Advertising for a friend (please phone Jan.) Loki is a Welsh Pony Gelding 5 years old, unbroken, about 11hh-12hh (not measured) Beautiful temperament. Loves other horses and people, used to dogs and other farm animals. Can lead and float. No time...
11yo, 16.2hh Arabian Warmblood Mare Triple registered with ACE, AWHA & AHSA. Sauté bloodlines. Suitable nanny or paddock companion also proven broodmare has had a couple of lovely foals and is an easy breeder, great to foal down. stunning big m...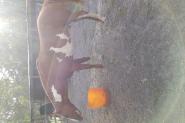 Chestnut Overo Stallion 15.3hh approx. Colour producer. Broken in exceptionally quiet but green so needs experienced rider. Good in traffic and in the bush ride bareback. Worm shoe float trucks. No fuss boy easy to have around. Genuine sale s...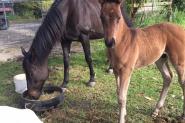 Black colt by Hollingrove Dante / Dancier/De Niro out of a Statford Mare by ABS, just weaned should nature 15 plus, well handled and great movement and temperment, will make a great allrounder with great bloodlines, suit smaller adult or pc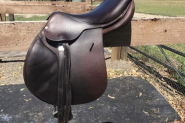 Chachou (dark brown) 17.5" Butet Classic Jump saddle, made in France. Double flap jump saddle with short points Seat and knee pads in soft calf skin 2012 model, fantastic show condition. Comes with bates stirrup leathers. Brass plate on ...
Black tovero weanling colt, to mature small or little horse height. 'Marty' is a very friendly young man who is one of the first to greet you at the gate for a pat and leads, ties up, floats etc. His loud markings will make him a standout in the s...