294 Horses For Sale in All States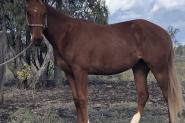 Rising 2yo chestnut filly by four Hooves Opulent Acres out of Windwood Odessa. Very well handled, had feet trimmed regularly, up to date with worming and tetanus shots. Been tied up, good to clip and rug. DOB 11/9/17 ready to break in as of Septem...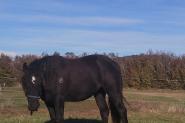 Firestone Lodge proudly offers the following rising 2 year olds. All are well handled and ready to go. Firestone Lodge Arlo - Gypsy Cob X gelding. EMH 16+HH. Black $5000 Firestone Lodge Aria - black and white filly. EMH 14+HH. Gypsy Cob sire...
Purebred Arabian stallion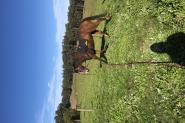 Gypsy is a beautiful 15.2hh TB mare. This girl has amazing jumping ability and will certainly suit someone interested in adult riders or competitions. She requires a confident hand to bring her back into work after several months off due to my p...
13.3hh mare not for beginer in the paddock she needs to be pushed a bit and can try and go her own way but can be forward moveing out on trail when in the lead but happy to go behind as well Easy to rug saddle worm do feet floats great can ha...
SOLD Broken in Very quiet mare Not rushed...good doer Easy to float Easy to catch Ideally suited to trail/pleasure Willow had a hoof injury as yearling It is fine for trail but she is not a workhorse. Hoof does grow out differently an...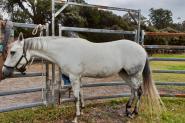 Hi Guys My name is Kadenzer Lodge Niccarra Spirit paddock name Niccarra, unfortunately due to my mum's health I have to look for a new human to love, I am rising 8 years old and stand about 15.1-2hh unmeasured. My mum bred me for the show ring...
Boldy is 16.1h solid type thoroughbred last raced 2015. Just had 3wks work after 4yrs off. No buck or rear. Quiet to ride but he does get a bit worked up with horses working around him. Race horse thing!! Needs an experienced and understanding ri...