3735 Horses For Sale in All States
For this month only all prices have been reduced. Firestone Lodge proudly offers the following weanlings. All are well handled and ready to go. Firestone Lodge Arlo - Gypsy Cob X gelding. EMH 16+HH. Black $4400 Firestone Lodge Aria - blac...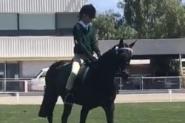 Sanlirra Dior. Rising 8 year old 13.2hh, black/brown mare. Registered Riding pony, Part Welsh. Saddle Pony, SHCV & EV. Dam: Merivale Park Swan Song. Sire: Vale Park Spotlight. Producer of many multi champions at Royal Level. We've ha...
The big fella has great personality. He has done trial riding and sure footed, he has done some barrels and a little pony club. Loves the attention and is a real sticky beak in whatever you are doing. He tries his best to impress you.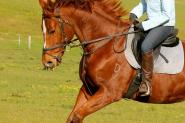 14yo 16.2hh thoroughbred gelding. Beautiful & kind personality - neighs when he sees you. Last raced in 2013, light work since then. Done some basic flatwork, many trails, beach rides etc. Hasn't had much work in the last few months as uni commitm...
This extremely quiet Tb 12 yr old gelding is reluctantly for sale Ridden by beginners up to experienced Caters to all riders Ridden in all situations and copes with the lot One of those hard to come by horses Only for sale as moving to in t...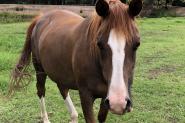 9 yr old Purebred Crabbet Mare. Sweet natured, Unbroken, we'll handled. Good to rug, shoe and worm. Would make good broodmare or great child's pony once broken. Good bloodlines for endurance.
11 year old, approx 11.2hh,pony mare. Used as a leadline pony. Has been tethered. Broken in to harness, but she does need a refresher course as it has been awhile since she was in harness. Not actually broken in to saddle,but wouldnt take much...
Tomas is a exceptional young clyde X that is approximately 16.2 hh, he has been brought on slowly and correctly, to make sure that he has the perfect grounding for a promising career. Tomas works in a lovely soft frame with a superb trot and a bea...