256 Horses For Sale in All States
Ashmay Cooper Q-48448 Sire Q-1490 Hank Man Leo (IMP) Dam Q-6603 Chex's Queen 14.1 hh 15yr old gelding cutting trained and showed, also worked on mechanical cow, team penning, mustering, campdrafted, tracked cattle and had started to have rope ...
I LOVE MY HORSE. He is a big 16.2h, kind and loving boy. He tries to please and loves to hear me say "Good Boy". I have had my boy straight out of racing for eight years. He is word perfect and works off the leg push button. I...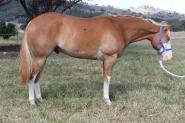 Darcy is a gorgeous 2 year old flaxen overo Paint gelding, Pssm negative, registered PHAA and American Paint and has just come home for a spell after being broken in by Dan Cropp (D.C. Training Stables), in just 8 weeks he is going very soft and...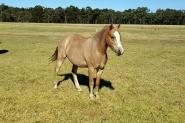 Advertising for a friend (please phone Jan.) Loki is a Welsh Pony Gelding 5 years old, unbroken, about 11hh-12hh (not measured) Beautiful temperament. Loves other horses and people, used to dogs and other farm animals. Can lead and float. No time...
11yo, 16.2hh Arabian Warmblood Mare Triple registered with ACE, AWHA & AHSA. Sauté bloodlines. Suitable nanny or paddock companion also proven broodmare has had a couple of lovely foals and is an easy breeder, great to foal down. stunning big m...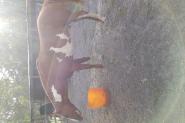 Chestnut Overo Stallion 15.3hh approx. Colour producer. Broken in exceptionally quiet but green so needs experienced rider. Good in traffic and in the bush ride bareback. Worm shoe float trucks. No fuss boy easy to have around. Genuine sale s...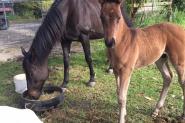 Black colt by Hollingrove Dante / Dancier/De Niro out of a Statford Mare by ABS, just weaned should nature 15 plus, well handled and great movement and temperment, will make a great allrounder with great bloodlines, suit smaller adult or pc
Black tovero weanling colt, to mature small or little horse height. 'Marty' is a very friendly young man who is one of the first to greet you at the gate for a pat and leads, ties up, floats etc. His loud markings will make him a standout in the s...