69 Horses For Sale in All States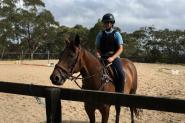 Full lease 10 yo- 15.3hh- Thoroughbred horse Sally is forward moving and reliable. She loves to jump and go on trail rides especially with other horses. She has been in plenty of group riding lessons, and has attended pony clubs. She is best suit...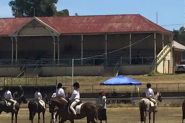 Leanda Makers Mark is 13.1hh, 12 years old, reg RP, SHC, PW and saddle pony. Archie has been the perfect second pony for my then 7 year old, sadly now outgrown. With an impecable education, Archie is the perfect rider class mount carrying my daugh...

Dan zarla 15.2hh 6 year old black warmblood mare by danzant (DeNiro / Weltmeyer lines) out of a QEB king of swing mare. This Mare is a absolute power pack made for dressage. Zarla is a super sweet easy going horse. she is a pleasure to have aro...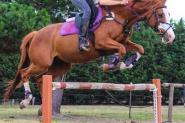 Experienced mare for lease 13yo | 15.1hh | Chestnut | Thoroughbred Peewee is currently being offered for lease. A strict contact must be signed and she is to go to the best of homes only. I will need 2 references and a visit of her living facili...

Wanted beginners mount for ongoing payment plan or lease with buy option. Must be sound, safe and a honest horse no dirt. Prefer not stb or TB but will consider. References on request. Looking for horse around 15hh and over 8 years old. Must get a...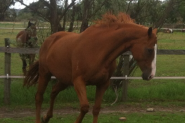 Free to the best of homes. Chestnut thoroughbred mare. 16.2hh approx. 12 year old. Due to down sizing I need to find a great home for this loverly girl. She has produced a loverly foal for me (now 3 years old) and is a fantastic mother. Suit brood...
SUPERB PROSPECT – URGENT RELOCATION MAKES SALE URGENT Fighting Heart a.k.a Punch Buggy - Currently in professional training, for sale by trainer Suitable for all disciplines and almost any rider this horse is a must meet!! He is ready to sh...

Looking to raise an orphan foal to eventually keep with our gelding as company and family.