550 Saddlery For Sale in All States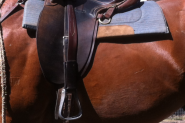 17inch Strong Australian Made Saddle. Semi QH tree. In good condition, does have a few small patches on underside. Fully mounted, including rear girth.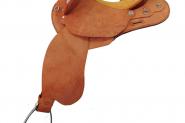 Toowoomba Saddlery Sunset Drafter Fenders Rough Out 15", 16" & 17" (16" pictured), Clearing out over stock of these! AUGUST SPECIAL 10% off! RRP $2,600, our price $2,340. Save $260. Brand new, colour: dark natural skirting leather with tan seat,...
17 inch havana brown monoflap jumping saddle. Medium gullet. Selling unmounted. Fantastic condition. Selling due to no longer riding.
Martin Crown C Sherry Cervi barrel racing saddle. 14 & 1/2" seat. Gullet true 8.5". Awesome saddle. Fits horses really nice. Pre turned fenders. Will consider swapping for Ian Saunders or Mal Fishenden fender saddle.
KN Symphonie dressage saddle, 17 inch, black, wide gullet. In great condition with a small mark on the cantle. Unmounted but with saddle cover (not KN) I bought for my 3yo who has outgrown it. Sad sale of a beautiful saddle. More photos ava...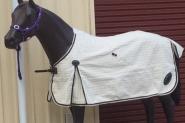 Black trim Canta Horseware Summer Breeze Rug 4'0 RRP $84.95 Sell $60
Horse Agistment .... where your horse will be PAMPERED and treated like ROYALTY! Also, if you are interested a select few horses agisted on my property can also be part of the Non-Riding Horsing Around program offered here, but only if your h...
Saddle was purchased brand new from a saddlery. Has only been used for about 2 years and has been kept in a saddle cover at all times. Reason for sale is it doesn't fit my current horse. Immaculate condition with minor scuff marks and super comfor...