81 Listings For Sale in All States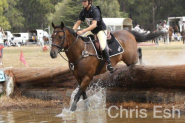 With an extremely heavy heart  I have to find a new loving home for my ALL time favourite horse!! Johnny is approx  15.3-16hh 15yo bay tb, who I have had the pleasure of owning for the past 6 years and in that time has done practically everythin...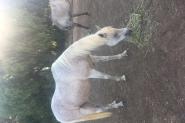 Amethyst is a lovely 13 year old brood mare who has had three foals and is a very good mum. She is good to float, rug, lead and handle. To my knowledge she hasn't been broken in, but is an easy going mare to have around. I have kept her last fo...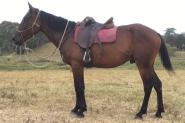 Meet "Teepee" an unraced Standardbred Gelding. 11 years old and approximately standing 16hh. Good to catch, shoe, float, wash, rug and worm. Travels well in both a horse float and truck, good to tie and lead. Stands well to be saddled, an...
Black tovero weanling colt, to mature small or little horse height. 'Marty' is a very friendly young man who is one of the first to greet you at the gate for a pat and leads, ties up, floats etc. His loud markings will make him a standout in the s...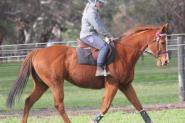 Mooncoin Miracle Sire: Redente Dam: Mooncoin Magic 8YO 15:1 Chestnut Mare Lovely sweet little mare, raced and then wasted in the paddock. Too good to be sitting in the paddock. Pretty sensible mare who should suit most disciplines, but p...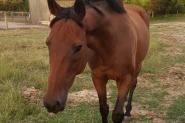 Offered for lease or possible sale: 15.3hh 11yo bay Gelding for lease or possible sale. I'm looking to lease out my boy out to a kind and loving home. I brought him as a confidence builder after a serious injury but I'm just not ready to rid...
13.3hh mare not for beginer in the paddock she needs to be pushed a bit and can try and go her own way but can be forward moveing out on trail when in the lead but happy to go behind as well Easy to rug saddle worm do feet floats great can ha...
Her name is Spirit she is around 12 Hands and 13 Years of age. She is quiet to handle but when in Season she is very highly spirited and hard to control when being ridden. She needs an experienced rider who can ride her through the initial stag...