78 Listings For Sale in All States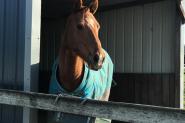 'Autumn' 4yo chestnut Thoroughbred mare Jeune winner of Melbourne cup in 1994 is her grandsire. roughly 15.2hh not officially measured I bought Autumn as a rescue, have got her healthy and now she is ready for her new home. She prepped, but nev...
Riding pony x Stock horse Romelda has a very soft and cuddly temperament, she is very outgoing and willing to do anything (dressage, trail, x country etc). Selling her as a project because she has been out of work for about a year and a half. It...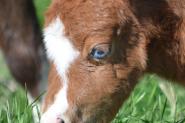 Miniatures some pets available this year a couple lovely fillies . From $800
Bay miniature mare with 1 blue eye with colt foal Carries Splash gene 34 inches registered
Ally is approx 8 years ( no DOB) gorgeous pony, nice nature, would be suitable for a paddock pal or broodmare and nice confirmation ( not registered )... Not sure on height possibly 8hh . Loving horsey home only. Going to waste in paddock as G...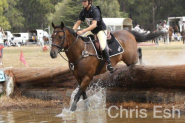 With an extremely heavy heart  I have to find a new loving home for my ALL time favourite horse!! Johnny is approx  15.3-16hh 15yo bay tb, who I have had the pleasure of owning for the past 6 years and in that time has done practically everythin...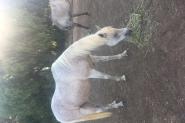 Amethyst is a lovely 13 year old brood mare who has had three foals and is a very good mum. She is good to float, rug, lead and handle. To my knowledge she hasn't been broken in, but is an easy going mare to have around. I have kept her last fo...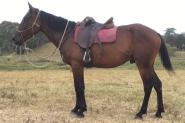 Meet "Teepee" an unraced Standardbred Gelding. 11 years old and approximately standing 16hh. Good to catch, shoe, float, wash, rug and worm. Travels well in both a horse float and truck, good to tie and lead. Stands well to be saddled, an...