294 Horses For Sale in All States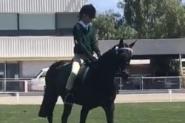 Sanlirra Dior. Rising 8 year old 13.2hh, black/brown mare. Registered Riding pony, Part Welsh. Saddle Pony, SHCV & EV. Dam: Merivale Park Swan Song. Sire: Vale Park Spotlight. Producer of many multi champions at Royal Level. We've ha...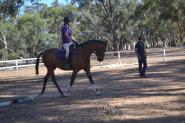 Sanlirra flashlight aka Snoopy is a 5yr old riding pony/thoroughbred small hunter hack gelding He Qualified for grand nationals as 2019 in the 4 year old class Qualified for all royals He is Registered Riding pony, SHCV and Ev He is great ...
QH x pony 13.3hh and 15 years old. Mare Been in a paddock. Took children through pony club in previous years. They grew up and she got left behind. To a good home. Confident rider as she is confident. Haven't seen any rubbish in her. Has brake...
Scattergun is a 17 year old tb from New Zealand with Zabeel bloodlines. Due to ongoing drought and changes in personal circumstances I need to downsize as I have 4. Lovely natured and quite. Haven't had the opportunity to do a lot with him but his...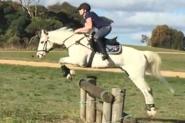 14.3hh Flea bitten Grey gelding 14/15 years old Australia riding pony x Cherokee aka cherry This is very hard sell for me as Cherry is a wonderful pony. I have had Cherry for just 2 years & he has been competing in mostly Showjumpin...
THIS PONY HAS A HOME. THANK YOU TO ALL WHO ENQUIRED.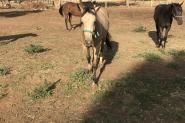 Buckskin filly My Fair Lady Sire Yarrawa Cool Gunsmoke HSH (Registered Australian Stock Horse) 137882 (Black) Dam Im Mytee Fine (Registered Quarter Horse Q-74165 (Palimino) Quality plus and a beautiful type of filly ready to break in Lady ha...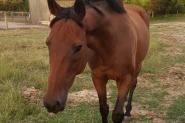 Offered for lease or possible sale: 15.3hh 11yo bay Gelding for lease or possible sale. I'm looking to lease out my boy out to a kind and loving home. I brought him as a confidence builder after a serious injury but I'm just not ready to rid...