3735 Horses For Sale in All States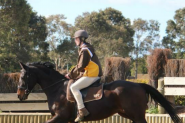 Stunning TB mare with potential to burn! Elly has recently been ridden by a 15yo boy- who took her to pony club rallies, competed in ODE's and trail riding. She has also done a number of HRCAV dressage comps. Elly is a super mare who has a huge ...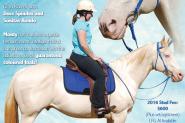 *~*ATTENTION APPALOOSA & PAINT MARE OWNERS!!!!*~* CFRS Monty has been officially accepted by the Australian Appaloosa Association as an approved outcross stallion! They are posting his paperwork back to us today so we should receive in the next ...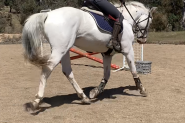 Super dressage or eventing prospect looking for his perfect home. Cayuse King of swing "Ghost" 15.1hh 4yo Knabstrupper (Warmblood) X gelding. By Loris Flashpoint Af Lyn ( Imp GER) out of Cayuse Dancin Queen (IFS). He was bred to ...
Splash is a 9yo Haflinger cross 13.2hh gelding. He is easy to keep and is a safe, enjoyable ride for all levels, even beginners. Splash has been used in the riding school and is great for all levels. His only vice is that he may kick out if a hors...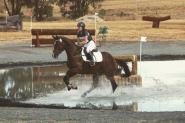 Warmblood x Thoroughbred mare being sold as a broodmare. Diva is a well travelled mare that has schooled up to pre-novice eventing and Medium level dressage. Good to shoe, clip, float, great in the crush, to inseminate and has in the past been li...
'Sahara' is a beautiful 15 year old, 14.2 Crabbet Arabian gelding. He has done pony club, C certificate, adult riders, show jumping, cross country and trail riding. He is perfect for a capable junior or small adult looking for a new pony to grow i...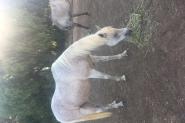 Amethyst is a lovely 13 year old brood mare who has had three foals and is a very good mum. She is good to float, rug, lead and handle. To my knowledge she hasn't been broken in, but is an easy going mare to have around. I have kept her last fo...
Magoo is a 15 yr old, 16.2 h warmblood/TB gelding. He has done everything, from adult riders club, competitions in dressage and eventing, trail rides. He is schooled and has competed to Level 1 HRCAV dressage and Novice EA competition. He has j...